Happy Labor Day - Don't work too hard today!! We plan on napping a lot, eating lots of good treats and playing with Mom since she doesn't have to work!!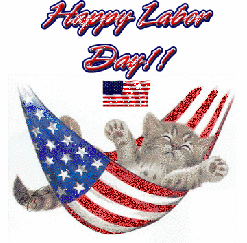 The Hams of the Werld tour took a detour to London today....
click HERE to see what we're up to today. Who knew the weinermobile could fly???